EUR/USD trades 0.32% lower and the EUR is one of the worst-performing majors.
The price has just broken through 1.1750 to the downside.
EUR/USD 1-hour chart
EUR/USD is headed towards its lows of the day after more bearishness hit the pair. The price has dipped below 1.1750 and could be headed to the consolidation low at the red horizontal line close to 1.170. 
The pair has been pretty bearish after the US jobs report last week report a beat against the analyst consensus. Having said that, the number still shows mounting pressure on US unemployment as the coronavirus pandemic takes its toll.
On the topside, there is a pretty prominent resistance zone at 1.18. If this level breaks the purple trendline would also need to be taken out. The black trendline has also been used a few times as both support and resistance so it could be a sticky point in the future. 
The indicators are still looking pretty bearish. The Relative Strength Index is under the 50 line after hitting the oversold area last week. The MACD signal lines are under zero and the histogram is green but only just. 
Overall, the pair is still looking pretty bearish. A confirmation would be the break of the red support level. The price is pretty far away from that point at the moment and is the resistance holds then there is potentially a decent risk to reward on offer.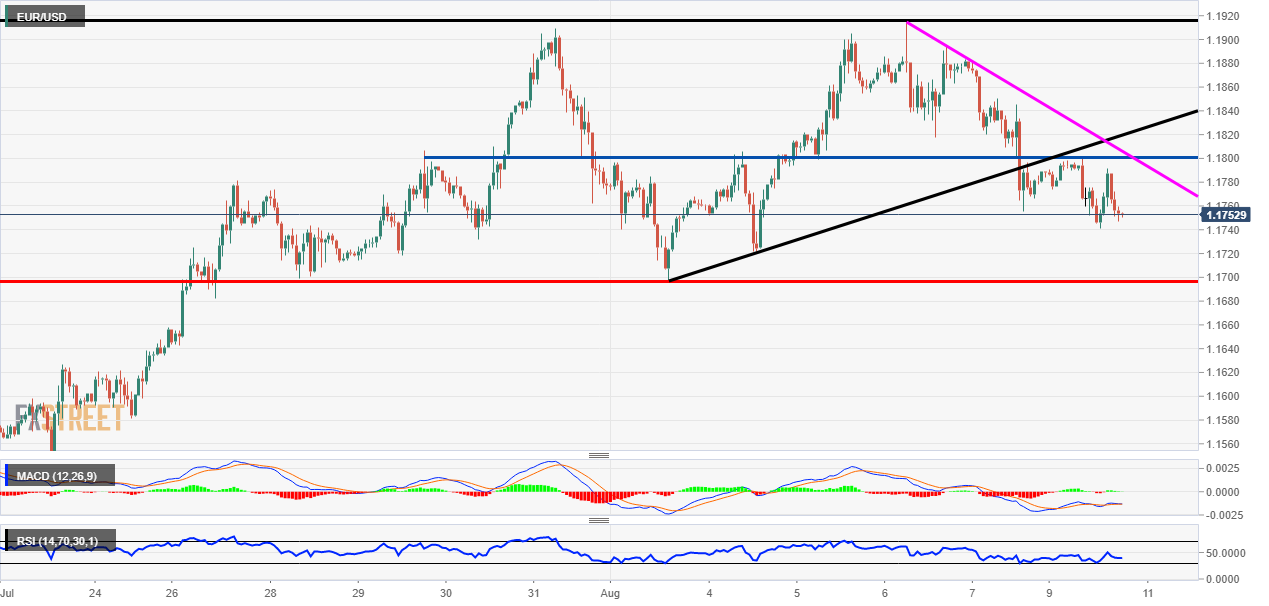 Additional levels