The has rallied for 4 weeks, but 5 of the past 6 days were doji bars.
This is hesitation, and it is coming at the resistance of the December/February trading range bottom.
Traders are deciding if the rally will continue up to the January high, or reverse down to the November 4 low.
Since the EUR/USD has been sideways for 9 months, it will most likely continue sideways for at least a couple more months.
This 4-week rally is more likely a bull leg in the 9-month trading range, than a resumption of the 2020 bull trend.
Traders should expect a 1- to 2-week pullback to begin within the next couple weeks.
Rally is a Small Pullback Bull Trend, which is strong. It therefore could continue up for another week or so, before the leg down begins.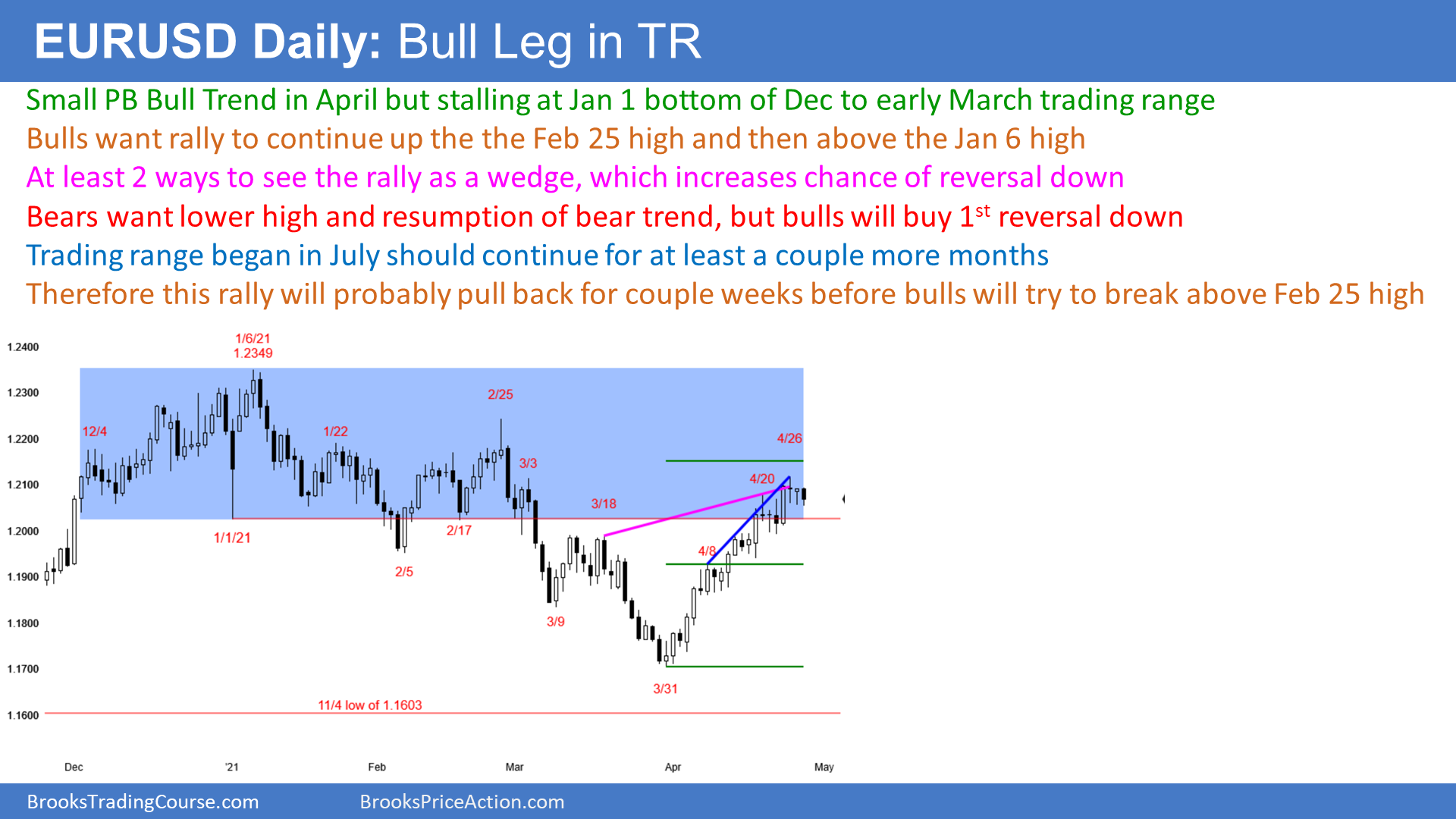 Overnight EUR/USD Forex trading on 5-minute chart
FOMC announcement at 11am PT today. There are often sharp moves up and down on the report.
Day traders should exit positions ahead of the report, and wait at least 10 minutes afterwards before resuming trading.
Sold off overnight to yesterday's low, but then reversed up.
Sideways for several hours within 4-day trading range.
Day traders will continue to scalp unless there is a series of strong trend bars.
That is unlikely ahead of the FOMC announcement.